Anna Maria College Accreditations and Rankings
Accreditation
Anna Maria College is accredited by the New England Commission of Higher Education (formerly the Commission on Institutions of Higher Education of the New England Association of Schools and Colleges, Inc). Anna Maria College's programs are also approved for veterans by the Board of Regents of Higher Education.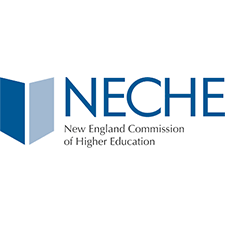 What Does Accreditation Mean?
Accreditation of an institution of higher education by the New England Commission of Higher Education indicates indicates that it meets or exceeds criteria for the assessment of institutional quality periodically applied through a peer review process. An accredited college or university is one which has available the necessary resources to achieve its stated purposes through appropriate educational programs, is substantially doing so, and gives reasonable evidence that it will continue to do so in the foreseeable future. Institutional integrity is also addressed through accreditation.
Accreditation by the New England Commission of Higher Education is not partial but applies to the institution as a whole. As such, it is not a guarantee of every course or program offered, or the competence of individual graduates. Rather, it provides reasonable assurance about the quality of opportunities available to students who attend the institution.
Why is Accreditation Important?
Accreditation can help you determine if an institution meets or exceeds minimum standards of quality, which is especially important if you are considering earning your degree online. With the increasing number of colleges offering online degree programs, accreditation gives you assurance and confidence in the quality of education you will receive. Earning your degree from an accredited institution such as Anna Maria College also means that your credentials will be recognized by employers following graduation. Having a degree from an accredited college or university also means that credits earned are transferable to other accredited programs or institutions.
Inquiries regarding Anna Maria College's accreditation status by the New England Commission of Higher Education should be directed to the administrative staff of the institution.
New England Commission of Higher Education
3 Burlington Woods Drive, Suite 100
Burlington, MA 01803-4514

Anna Maria College is not regulated in Texas under Chapter 132 of the Texas Education Code.
Program Accreditations & Recognitions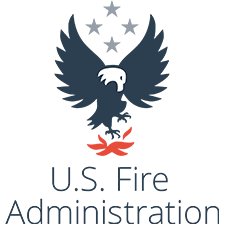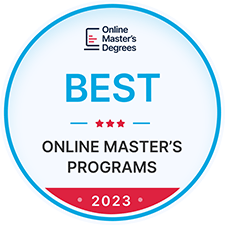 B.S. in Fire Science program has been awarded Fire and Emergency Services Higher Education (FESHE) recognition for developing a state-of-the-art program featuring FESHE National Professional Development Model core courses as standard
The B.S. and M.S. in Criminal Justice programs are Quinn Bill-certified by the Massachusetts Department of Education, meaning graduates are eligible for the pay incentives outlined in the Police Career Incentive Pay Program (PCIPP)
Rankings
Ranking in the top 10 Anna Maria's online B.S. in Fire Science program has been named one of BestColleges.comTop Online Fire Science Programs in America
Anna Maria College's accreditation and rankings speak to the capabilities of our faculty and staff to provide a quality education to students like you who are interested in career growth and personal development. If you have any questions about our online degree programs, call 877-265-3201 to speak with a Program Manager.
Request More Information
Complete this form to receive information about coursework, admissions, tuition, and more.