Online Master of Public Administration (MPA)
Commit to Lead Positive Change in the Public Sector
Request More Information
Complete this form to receive information about coursework, admissions, tuition, and more.
Prepare to Lead in the Public Sector
Expert leadership in the public sector begins with the right education and training. If you want to become a public sector executive and oversee groups or organizations committed to serving the public interest, discover how Anna Maria College can help you achieve your dream career from anywhere. Learn to lead, manage and create long-lasting societal changes with our online Master of Public Administration (MPA). As the accepted professional credential for public service professionals, the MPA is also essential for many elected and appointed officials at all levels of government. Anna Maria College is located in Paxton, Massachusetts, yet you can complete the MPA online, regardless of where you live.
Program Details
Transfer up to six credits
5 specializations
Tailor your degree
No GRE
Mid-career option
Request Info
What is a Master in Public Administration?
A Master of Public Administration (MPA) prepares you with the leadership skills required to run a company or organization within the public sector. MPA programs teach students executive leadership and management skills with a focus on government and nonprofit organizations, as well as contemporary public policy issues. Graduates of such programs will be able to apply these skills in areas specific to the field of public administration, such as policy making and analysis, government finance management and public sector labor relations.
Anna Maria College's online MPA program prepares individuals to serve as managers in the executive arm of local, state/provincial, and federal/national government, and in the nonprofit sectors. The rigorous curriculum lays the groundwork for fundamental public administration skills such as executive organization, budget planning, strategic management of human capital and public policy. This, alongside our experienced faculty of thought leaders and industry experts, will prepare you to successfully lead.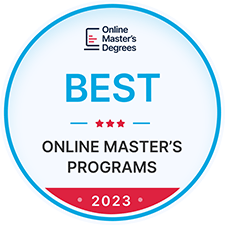 Impactful MPA Specializations
Professions within the public sector reach far and wide, across many industries. Anna Maria's online master's in public administration offers the choice of diverse specializations that give you critical knowledge in your specific area of interest:
Public Administration, MPA: Fire and Emergency Services
Combining foundational management development with an in-depth study of fire and emergency services administration, this specialized degree is a highly valuable credential for aspiring fire and EMS leaders.
Public Administration, MPA: Homeland Security
Students in the Homeland Security online MPA program will learn how to anticipate, prevent and react to situations that threaten the safety and security of the nation, including attacks by foreign and domestic terrorists.
Public Administration, MPA: Emergency Management
The Emergency Management concentration integrates the study of emergency management skills and techniques to produce graduates who are capable of leading during times of crisis.
Public Administration, MPA: Criminal Justice
Current law enforcement officers seeking career advancement or professionals looking to enter the field will gain valuable criminal justice leadership skills that the top agencies and law enforcement departments are looking for.
Public Administration, MPA: General Track
The General Track includes a broad study of public sector management topics and is designed to offer maximum career flexibility for students who could see themselves entering multiple fields after graduation.
Obtain Vital Leadership Practices
With Anna Maria College's online MPA program, you'll obtain key knowledge in high-level areas such as executive leadership, ethics, public policy and strategic planning. Courses are delivered by professors with decades of combined experience in multiple levels of public sector organizations. Pursuing Anna Maria's MPA program online allows you to:
Gain an advantage with a curriculum built on the latest trends, public sector leadership and policy
Learn from an experienced team of professors sourced from within the industry
Study when you want, where you want with a convenient all-online format – perfect for working adults
The Direct Track for Anna Maria College's MPA online is a total of 36 credit hours. For those who qualify, a Mid-Career Track is available in which only 30 credit hours are required.
Mid-Career Track: Your Work Experience Counts
If you've graduated from a qualified police or fire academy and work in a relevant field, you may be eligible to waive up to two courses from the online MPA program requirements. That means you could earn your online Master of Public Administration degree with as few as 30 credits instead of 36. General Track MPA applicants may qualify for the Mid-Career Track if they have 4+ years of applicable field experience.
Curriculum Details
Program Requirements
Completion of the U.S. Fire Administration's Executive Fire Officer program may qualify you for admission to the online master's in public administration and earn you up to 6 credit hours toward an MPA with a Fire and Emergency Services specialization.
Online Application Form
Apply Now
Degree and Minimum GPA

Hold a bachelor's degree (in any academic discipline) from a regionally accredited college or university
A GPA of 2.7

Additional Requirements

Current resume
Two references
Personal statement
Transfer Credits
Accepted and matriculated students may be able to transfer up to six credits from a regionally accredited institution towards the required credits for a master's program based on certain conditions. Alumni of Anna Maria College may be able to transfer up to nine credits towards their Anna Maria College master's degree. To learn more about this option please reach out to a Program Manager.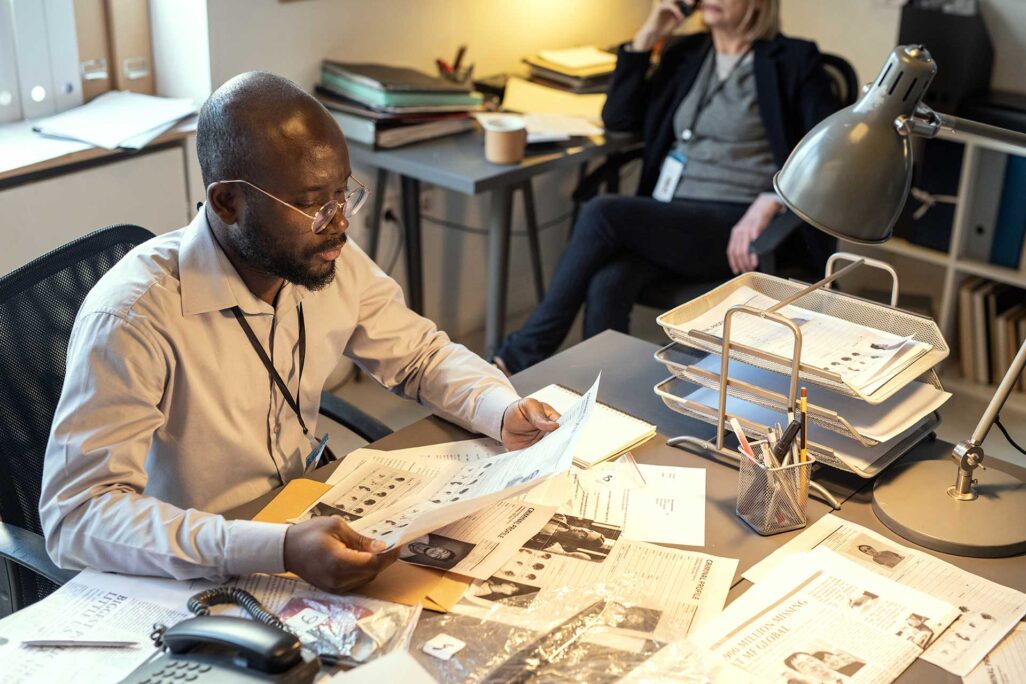 A Wide Variety of MPA Career Opportunities
Anna Maria's online MPA offers specializations to prepare you for a variety of career paths in whatever field you choose. Graduates of the online MPA program can pursue a number of roles within government agencies, nonprofit organizations or private corporations, such as:
Chief development officer
Human resource manager
Emergency services director
Emergency management specialist
Public works director
Fire chief
Police chief
Police detective
City planner/manager
Economic development
Nonprofit management
Financial management
Continue reading about the career opportunities a Master of Public Administration may help you achieve.
Explore Job Outlook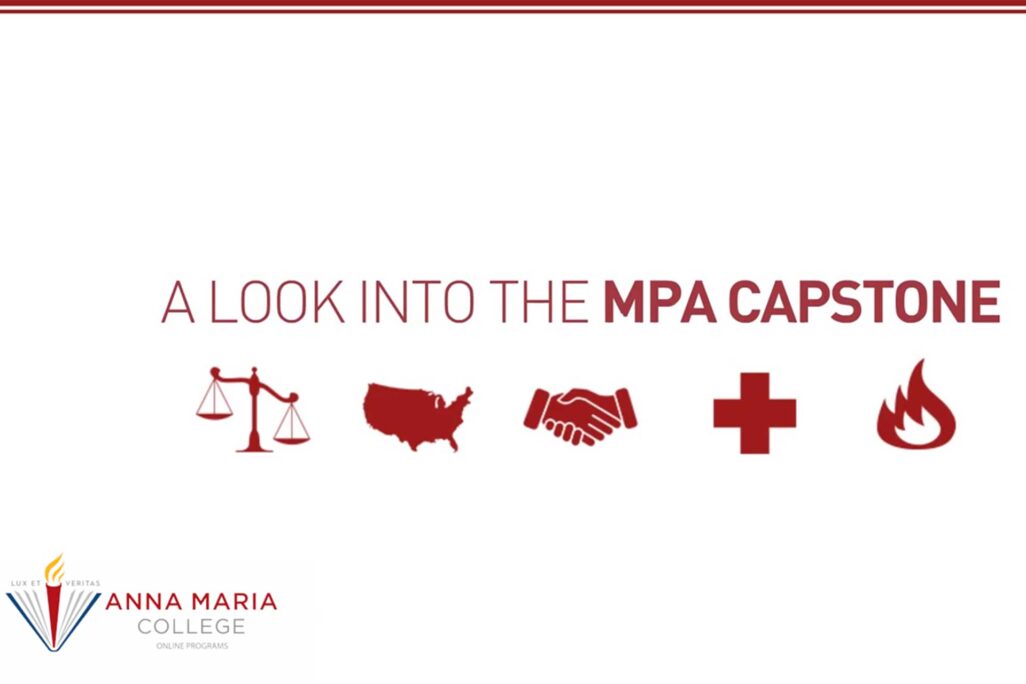 MPA Capstone. Look into the MPA Capstone.
The Capstone course is the last course in your MPA degree progression. The course is designed to demonstrate your ability to take a project from concept to completion.
You will pick a topic in your field where you can make a difference. You will:
Submit a topic proposal
Complete a report
Present in a 3 to 5 minute video
Pieces of the final project are completed over a total of 8 weeks. Additional assignments and discussions help you think about approaching your topic with different perspectives.
Topics our alumni have presented include:
The Path from Public Assistance to Self-Sufficiency
Police Response to Active Shooters: A Change in Tactics Cost Effective and Efficient
Communicating During Disasters: A Look into Information & Communication Technologies
Curbing Carcinogens: A Needed Change in Firefighter Cancer
This course will help you define yourself as a leader and make a difference.
Apply Now
Get an inside look at what past and current students are experiencing in the Capstone, the final course in the online MPA program.
Learning Outcomes
Anna Maria College aims to provide an exceptional academic experience for current and future public service leaders. By focusing on leadership and management practices that are most relevant (and most effective) in public sector organizations, Anna Maria College's online master's in public administration will develop graduates who are capable of meeting the challenges faced by today's public sector leaders.
MPA vs. MBA: What's the Difference?
Although both degrees focus on leadership and management development, MPA programs typically attract students who have a strong interest in politics and public service. Because the topics covered in MPA and MBA degree programs are so similar, many people think of an MPA as an MBA for nonprofit and government workers. The difference between MPA and MBA coursework is that MPA curriculum focuses on the application of business administration skills to the public service sector.